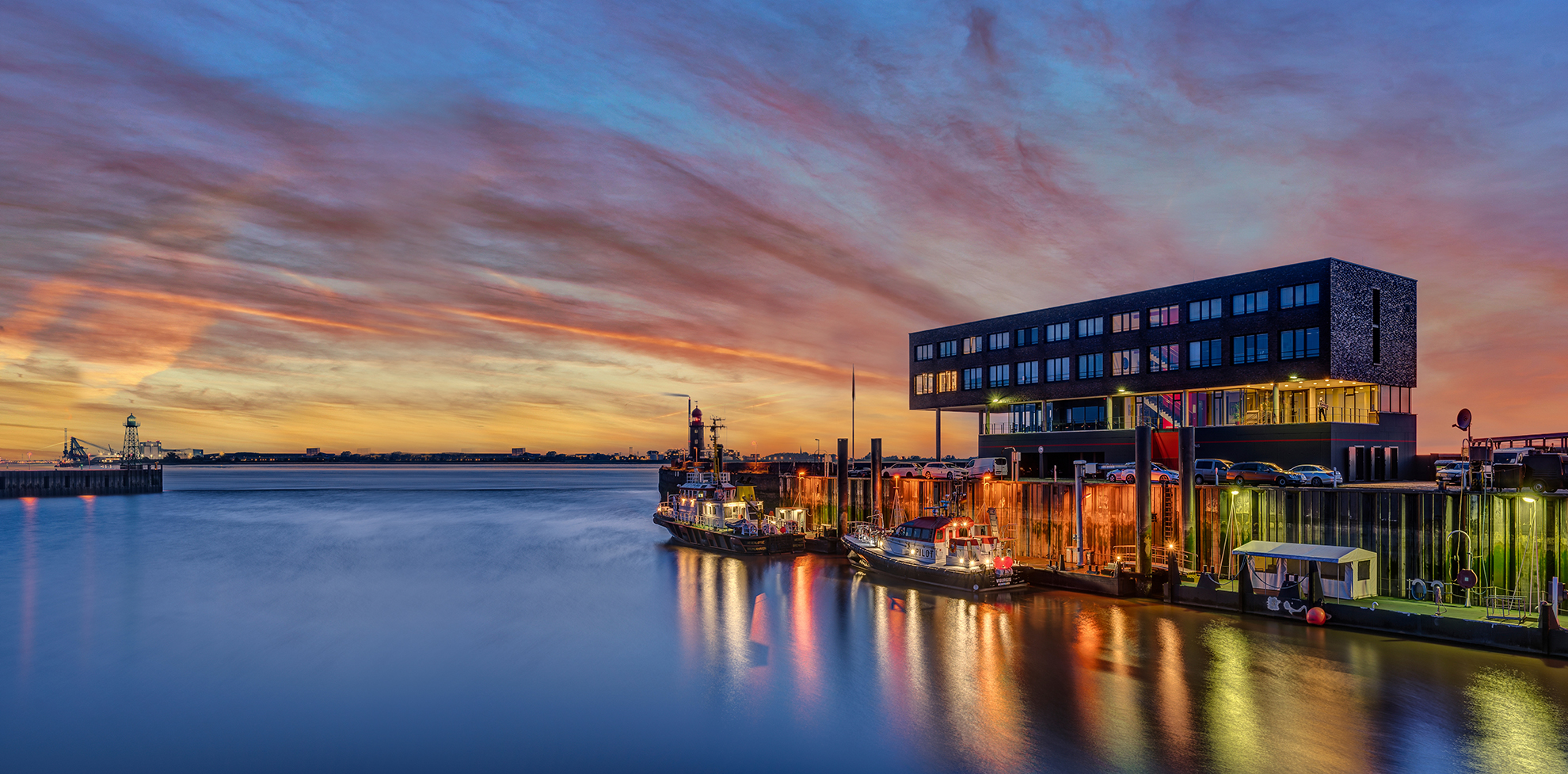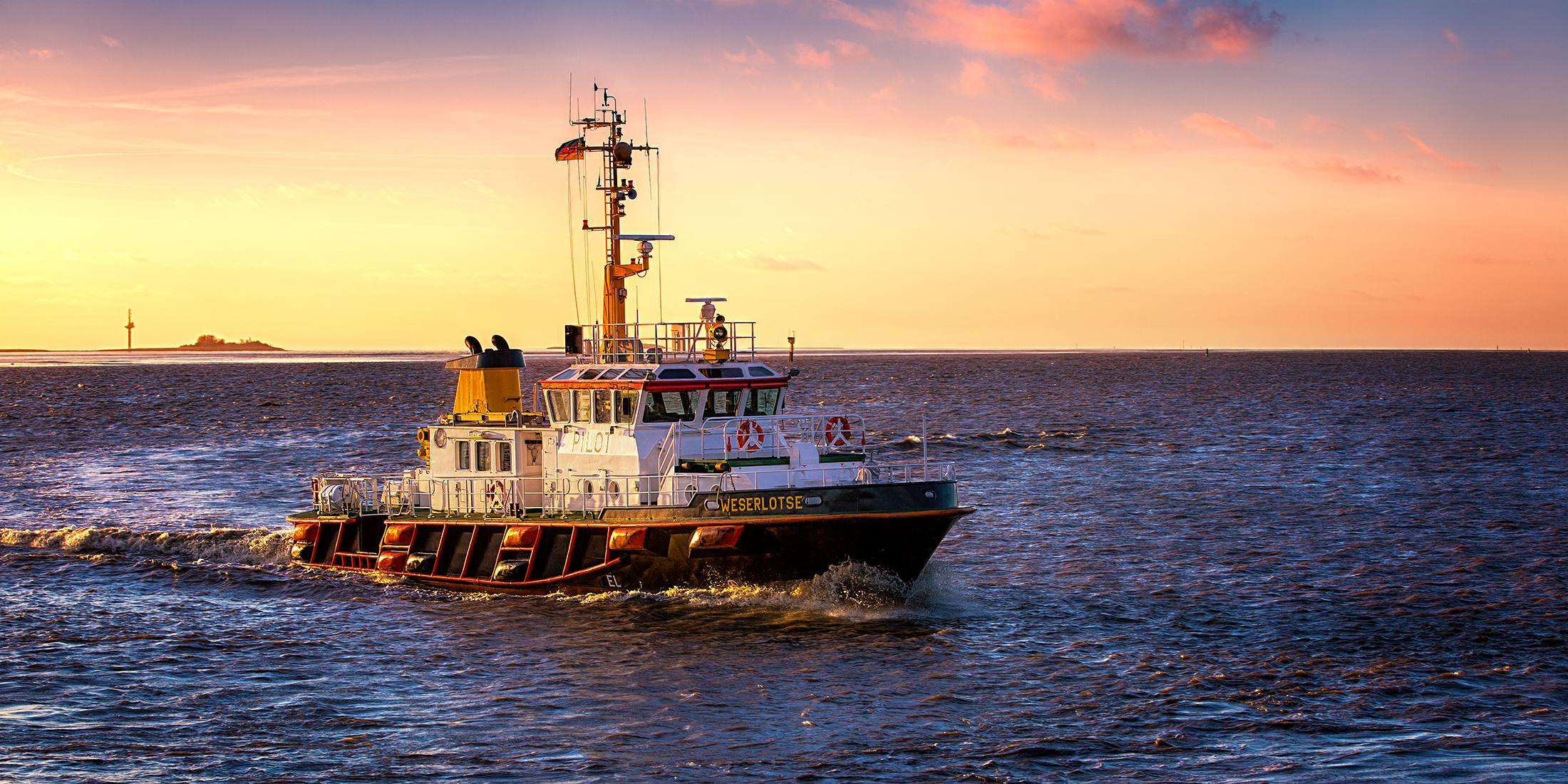 Slide 1
AUF DER SEITE DER
LOTSENBRÜDERSCHAFT
WESER II / JADE
Sicher in den nächsten Hafen,
dafür stehen wir!
weserjadepilot_Havenwelten
ARBEITSPLATZ WELTNATURERBE
Der Nationalpark Niedersächsisches Wattenmeer ist der zweitgrößte Nationalpark in Deutschland. Seit 2009 ist diese weltweit größte zusammenhängende Wattlandschaft unter den besonderen Schutz der UESCO Weltnaturerbe aufgenommen worden.
Deshalb ist es der Lotsenbrüderschaft Weser II / Jade eine Ehre, in diesem besonderem Gewässer tätig zu sein. 
Ähnlich wie andere Lotsenbrüderschaften auch, besetzen wir Schiffe in unserem Revier zwischen Bremerhaven und Wilhelmshaven, um die ortsfremden Kapitäne an Bord zu unterstützen. Unsere Lotsen kennen jede gefährliche Sandbank, haben das 
Wetter und die Tide im Auge und navigieren die großen Pötte sicher an ihren Bestimmungsort. Mit Lotsenschiff oder Helikopter geht es für unsere Lotsen an Bord der fremden Schiffe und von dort in den sicheren Hafen.

Mit unseren Stationen in Bremerhaven und Wilhelmshaven haben wir eine Verantwortung für die gesamte Deutsche Bucht und das Weltnaturerbe Wattenmeer.
Wir sind Lotsen mit Leib und Seele. Keine See ist uns zu rau, kein Weg zu weit, kein Fahrwasser zu schmal: Sicherheit ist unser Geschäft, und dafür sind wir rund um die Uhr für Sie im Einsatz!
Our Resistance Welding division is market leader in the manufacture of Spot welding consumables and equipment.
We provide five specialised certified operators for extrusion, hot socket, butt weld and electro-fusion welding in the field.
Employs a hot gas torch on or near a joint to heat the workpieces and melt the filler alloy being used to fill the gap.